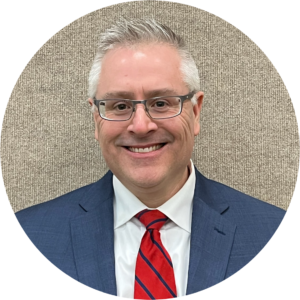 ANDREW LYONS
Pastor Lyons is originally from Louisville, KY.  At age 11 (1983) he trusted Christ as his Savior after viewing a film on the rapture.  It was during his senior year at college that the Lord called him to preach.
He met his wife, Rebecca. while assisting with Kid's Krusades in Bowling Green, KY.  They were married on May 18, 2002.
He is a graduate of Crown College of the Bible.  After graduation he served as an assistant pastor in Louisville for ten years.  There the highlights of his ministry involvement included teaching the Bible to children and to students in the Bible college.  He then served as pastor for nearly two years in South Carolina.
He has been serving as pastor of Decatur Baptist Church since December 2005.  He has dedicated himself to preaching and teaching through books of the Bible.  In 2021 he reached a milestone in ministry when he completed the goal of preaching and teaching through the entire Bible while at DBC.
Each week he strives to make each message or lesson clear, simple, and relevant to challenge and encourage you in your relationship with Jesus, spiritual growth, and daily life.  He currently teaches the Sunday morning "Discover the Bible" class for various ages.  We invite you to come and discover God's word with Pastor Lyons and others. 
Pastor Connect:  Pastor Lyons and Rebecca are always available at the back of the auditorium on Sunday mornings after the service.  They look forward to meeting you.